NEWS
Chelsea Handler's Workplace Romance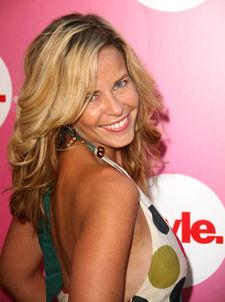 Chelsea Handler has a knack for mixing work with pleasure.
She's dating Ted Harbert, who is the president of E!, the channel of her chatfest Chelsea Lately.
"I met him at my work," the comedienne, 33, tells me. "I always encourage people dating in the workplace. It always works out." (Wink, wink.)
Chelsea and Ted love to go out for dinner and dancing with friends. "We're very social, and we're both really bad dancers," she says. "That's fun to watch."
Article continues below advertisement
Chelsea continues, "We fit together like a puzzle. He gets me. We both have ridiculous senses of humor and we're always playing jokes on each other. It's fun."
Back to business … does anyone ever say "no" to being on her show?
"All the time! But I don't like to chase. We can always play a game instead of having a guest."
Advice for handling haters?
"Get rid of those people so quickly because there's always someone who comes along soon after who is supportive," Chelsea says. "Anyone who tries to shoot you down, just try to get it out of your system quickly. It's negative energy. It's not good to focus on that stuff. It's like a hangover. You've gotta take pills right away to get it out of your system."
Who is her greatest female role model?
"Clay Aiken," she yuks.
Badumbump!