NEWS
Cher Shares Tom Cruise Romance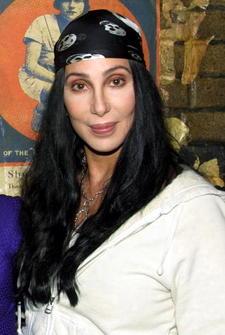 Though it's been widely hinted at before that Tom Cruise and Cher dated in the 1980s, both stars kept their lips sealed about a romance... until now. Talking to Entertainment Tonight, the everlasting Cher opened up about her relationship with the one-time '80s heartthrob.
"It was a long, long time ago and neither one of us ever talked about it and I don't know why," she says. "He didn't mention it and I didn't mention it."
Article continues below advertisement
The two dated between 1983-1986, as it was "after Risky Business and right before The Color of Money," and it was the Martin Scorsese flick that proved to be fatal to their relationship.
"I couldn't go to Chicago and that was kind of the straw that broke the camel's back," the 61-year-old says.
Although Cher found Tom, now 45, "amazing" and truly "loved" him back then, she sure doesn't feel that way now as she wonders where the Tom she once knew went.
"When we were together he was such a private person. Now it's hard for me to look at this person and this press. How many times can I watch him jumping up and down on Oprah's couch?"
For more on Cher, tune in to ET tonight!