NEWS
Cheri Oteri's Father Stabbed to Death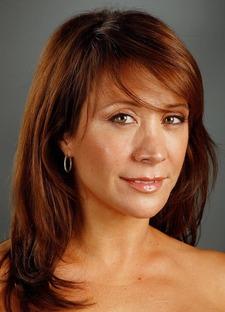 The father of Saturday Night Live alum Cheri Oteri was murdered over the weekend by his songwriting partner/roommate.
Authorities have arrested and charged Richard William Fagan with criminal homicide in the death of 69-year-old Gaetano Thomas Oteri.
Cheri, 45, has been informed of her father's death, according to police.
According to The Tennessean, the Nashville roommates had an alcohol-infused tiff around 9 p.m. Saturday night when Richard, 61, cut his music associate, publisher and roommate with a four- to six-inch long Colt pocket knife.
Article continues below advertisement
Police spokesman Don Aaron said Gaetano passed from a "significant laceration" to the wrist.
After the stabbing, Richard reportedly phoned a friend for help, but nothing came of the call as the pal could not decipher his request. The songwriter left the scene and was pulled over later Saturday night for driving on three wheels. He was charged with a DUI after he allegedly had downed six shots of alcohol.
Before posting bail Sunday afternoon, Richard phoned a second friend to check on his roommate, who called police after Gaetano did not respond to his knocks.
Police arrived and found Gaetano's body and a pool of blood inside the house.
Richard is most noted for penning the No. 1 songs "Be My Baby Tonight" and "Sold (The Grundy County Auction Incident)" for John Michael Montgomery.