NEWS
A Child's Moving Letter To Hugh Jackman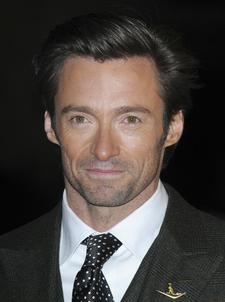 Critics might not have loved Baz Luhrmann's Australia. And judging by the box-office returns, neither did American audiences.
But a 12-year-old Aborigine boy did — and that means a lot to the movie's star, Hugh Jackman.
At the Nomad: Two Worlds exhibition opening in NYC, the X-Men star told OK! that the movie set out to help "heal those wounds" that remain from the way the Australian government treated the native peoples in the 19th and 20th Centuries.
Article continues below advertisement
And after receiving a letter from this young boy, the actor thinks the film's message might be getting across.
"This Aboriginal kid wrote me," said Hugh, "and he's 12, and he said, 'You know, I think that film has done more for my people than any government has ever done.'
"He said, 'I feel proud to be Aboriginal.' I think it's been very powerful," Hugh said of the movie.
Australia has not been so popular with everyone. Many critics felt it didn't live up to expectations, and it only received one Oscar nomination — for Achievement in Costume Design.
Even Hugh's co-star Nicole Kidman seems to have a less-than-rosy view of the film, saying in an interview with a Sydney, Australia, radio station that she "couldn't feel proud" of her work, and "squirmed" when she saw herself on screen at the premiere.
But Hugh told OK! that her words had been taken the wrong way.
"That was taken out of context," he said. "I know her very well. I'm very proud of her."
And nominations or not, Oscar night is going to be huge for Hugh, who will be presenting the mother of all awards show for the first time.
So how are preparations for the big night coming along?
"Awesome!," he told OK!, before coming over all humble. "Well, I think they're awesome, anyway."
By Oliver Coleman