NEWS
Chloe Sevigny Apologizes for 'Big Love' Slam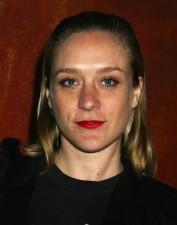 After referring to her HBO drama Big Love as "awful" in an interview with A.V. Club on Wednesday, actress Chloe Sevigny formally apologized for her brash remarks.
"I feel pretty terrible… I feel like what I said was taken out of context, and the reporter I was speaking to was provoking me," Chloe explained her actions to Entertainment Weekly, "I wasn't thinking about what I was saying. You know, after a day of junkets sometimes things slip out that you don't mean, and I obviously didn't mean what I said in any way, shape, or form."
Article continues below advertisement
NIGHTLY NEWS: CHLOE SEVIGNY SLAMS BIG LOVE
Even tough the 35-year-old had some not-so-kind words to say about this season's political plot line, Chloe realized how much admiration she has for the series.
"I love being on the show. I have nothing but respect and admiration for our writers and everybody involved with the show. It's been the greatest opportunity of my lifetime so far — the best role I've ever played, the best part I've ever had the opportunity to portray. So I love the show," Chloe continued.
OK! NEWS: COMPLETE LIST OF 2010 GOLDEN GLOBE WINNERS
And the actress, who even won a Golden Globe for her performance, admits that she learned a grand lesson from her harsh words.
"The takeaway lesson here is just be more careful with my words and just slow down and breathe during junkets," Chloe revealed to Michael Ausiello, "And to not let journalist provoke me in ways that could be detrimental to others and myself."
OK! POLL: WHO WORE IT BETTER ELIZA DUSHKU VS CHLOE SEVIGNY
And lucky for the starlet, who plays one of three wives on the show, the creators of Big Love welcomed her apology sincerely.
"They accepted my apology," Chloe explained of the show's masterminds, "We have a great mutual respect for one another, and they know my work ethic, how I treat other people at work and them, and how I never contest anything they write for me."