NEWS
Chloe Sevigny, Selita Ebanks Do ACE Awards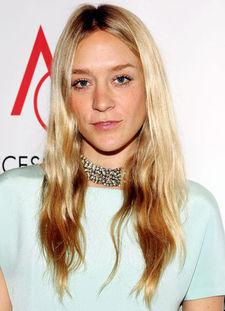 Fashionistas make their way to NYC's Cipriani 42nd Street for the ACE Awards, sponsored by the Accessories Council.
Helena Christensen and Stella McCartney swan in, and here's Chloe Sevigny, who gives her tips for looking good at parties.
"Being confident," she tells me. "Wearing a nice heel that you're going to be comfortable in."
Hey Chrissie Hynde, what do you think now when you go back to Ohio? After all, the Akron native is known for the line "I went back to Ohio but my city was gone" from her 1982 ditty My City Was Gone. "What does that have to do with this?" she fumes. Um, I'm writing a story about the event? "Oh, I don't know what you mean," she says, clearly flustered, as she walks away.
Article continues below advertisement
Whew! I'm from Ohio – Akron even – and I would say I'm upset that they closed the Ponderosa where I waitressed and buffeted during high school and college. Also holidays aren't the same since they took away Archie The Snowman from Chapel Hill Mall, where I elfed during high school and college.
Not Chrissie.
Onto the next one! Desperate Housewives star Dana Delany tells me earrings make or break an outfit. "I never leave the house without earrings. I feel naked without my earrings. I like simple. I tend to wear the same earrings for years, so right now I've been wearing a pair of Cathy Waterman earrings for probably about ten years."
And how does Victoria's Secret model Selita Ebanks look five pounds slimmer?
"Well, I cut my hair," she tells me. "That definitely helps. I think it's all about wearing things that compliment your body, and it's always about a great heel. A great heel, a great shoe extends the leg and makes you seem longer and leaner. Or a belt. You cinch the waist. It's all about that."
And how does Tina Knowles, mom of Beyonce, dress up an outfit?
"Great accessories – some nice, sparkly earrings, beautiful bracelet," she tells me. "Just accessories I would say, and your basic black dress that you can dress up with beautiful accessories." She gives a shoutout to Lorraine Schwartz, whom she is presenting an award tonight. "She is the most amazing jewelry designer. It's so unique. Every piece is made with so much artistry. I mean, it's like art."