NEWS
Chris Brown Apologizes for Homophobic Slur: "I Have Total Respect For The Gay Community"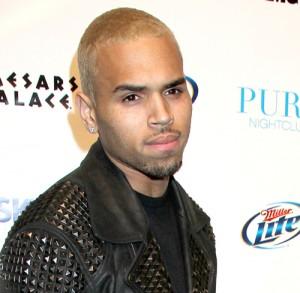 Chris Brown has turned to his Twitter to apologize for a homophobic slur he directed at a group of cameramen in an L.A. parking lot.
"I have total respect for Gay community and my intention was not to insult anyone in it. #REALS**T" this singer Tweeted.
Yesterday, TMZ posted footage of Chris ranting at cameramen and accusing them of alerting parking enforcement officers that his car was illegally parked.
Article continues below advertisement
"Y'all n**gas is weak. Did you all call them to try and film me? Y'ALL N**GAS IS GAY." Chris said in the clip (he didn't end up with a ticket).
His slur prompted The Human Rights Campaign speak out against Chris.
The organization told TMZ, Chris' language is "just plain unacceptable."
A rep for the HRC added, "Invoking words meant to demean gay Americans is just plain unacceptable. Chris Brown should know better. He irresponsibly neglected to recognize the impact of his words and the unacceptable message that it sends to couple the word gay with negative actions."