NEWS
Chris Brown Arrested for Alleged Assault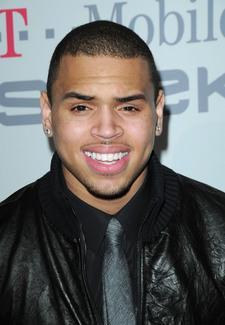 The Los Angeles Police Department has arrested 19-year-old R&B singer Chris Brown for suspicion of making criminal threats and they are investigating allegations of domestic violence battery.
The incident in question occurred Saturday evening after Chris and girlfriend Rihanna attended the pre-Grammy party to honor music-industry legend Clive Davis.
According to the booking sheet obtained by OK! from the L.A. Sheriff's Dept., Chris was released on $50,000 bail shortly after being officially charged with the crime on Sunday night.
Article continues below advertisement
Scroll down to see the booking sheet.
"At around 12:30 a.m. on Feb. 8, 2009, an alleged domestic violence felony battery involving R&B singer Chris Brown and a woman occurred," LAPD public-information officer Karen Smith tells OK!.
"Brown and the woman were in a vehicle on North June Street in the Hancock Park area of Los Angeles when, according to the victim, they became involved in an argument. After stopping his car, Brown and the woman got out, and the argument escalated. The woman suffered visible injuries and identified Brown as her attacker."
"The LAPD received a 9-1-1 call reporting the disturbance. When officers arrived, they found the victim, but Brown had already left the scene. The LAPD is conducting an investigation into the incident."
Both Chris and Rihanna — who police will neither confirm nor deny is the woman in question — were scheduled to perform at Sunday night's Grammy Awards. However, both called off their appearances.
"We have just been informed that Rihanna will not be attending tonight's 51st Annual Grammy Awards," the show's producers said in a statement to OK!. "We're sorry she is unable to join us this evening."