NEWS
Chris Brown Can't Find Venue For 21st Birthday Bash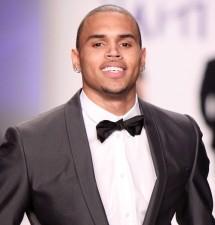 Chris Brown's past is still following him. The singer is having difficulty finding a suitable venue for his 21st birthday on May 5 because many promoters don't want to mess up their chances with Rihanna.
According to the New York Post, Chris was shopping the event to clubs in NYC, Miami and Las Vegas.
However, promoters were hesitant to book the singer because of his abuse of Rihanna last year.
Article continues below advertisement
"They don't want to mess up their relationship, or their potential relationship, with Rihanna," sources told the New York Post.
Now Chris is allegedly looking into hosting his 21st birthday bash at a private home or restaurant in Manhattan.
Someone from Chris's camp declined to comment.