NEWS
Chris Brown Charged!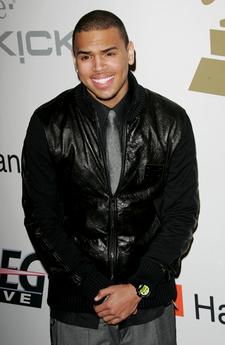 It's official — Chris Brown has finally been charged by the District attorney in the alleged Feb. 8 beating of girlfriend Rihanna.
In early court proceedings this morning, the D.A. filed two separate counts against the award-winning singer: Assault By Means Likely to Create Great Bodily Injury and Making Criminal Threats.
All morning long, throngs of media, curious onlookers and fans have waited anxiously outside the L.A. courthouse waiting for Chris to appear, but the singer ended up staying home for the early session.
Article continues below advertisement
However, OK! has confirmed that Chris will definitely put in an appearance later today, likely around 3pm PT. It is also believed that the courtroom will be sealed off to the public and press at that time.
Last night, Chris didn't seem to be sweating it, as he spent most of the day and evening laying down tracks for an upcoming album at a Burbank recording studio with some buddies – in fact he was so dedicated to his craft, he stayed at the studio for 11 hours, ending at 5 a.m.