NEWS
Chris Brown Hearing Delayed Once More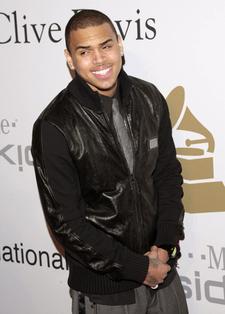 Today was supposed to have been the day that either A) a date for the first pretrial hearing in Chris Brown's alleged assault against Rihanna was to be set or B) that they had reached a plea agreement with the District Attorney to avoid a trial altogether. But in the end, it was option C) neither.
In an L.A. courtroom on Wednesday morning, Brown's lawyer Mark Geragos told the judge that his team had still not seen necessary files and photos that were to have already been turned over by the LAPD. Without much fuss from the DA, the judge rescheduled most of today's agenda to May 28, with the stipulation that a preliminary hearing be scheduled by June 10 at the latest.
Article continues below advertisement
Regarding the $1.4 million in jewelry that Rihanna had been wearing on the night of the incident and which is now being held by the LAPD, the court declared that it will be returned to its rightful owners (i.e., the companies that lent the bling to Rihanna in the first place). The singer's attorney, Donald Etra, will be allowed to be present when the LAPD photograph the jewelry, which will then be handed over to private security firms for its safe return.
"Rihanna is doing fine," Etra, who was at the courthouse today, told OK!. "She will testify if she is asked to... nothing has changed in that regard. Both the LAPD and the District Attorney's office have been most cooperative."