NEWS
Chris Brown Lashes Out With Homophobic Slur & Angers Human Rights Group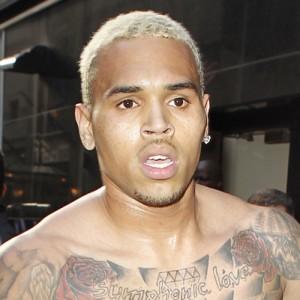 Chris Brown is still having difficulty controlling his temper. The singer became very agitated with a cameraman who he believed alerted a parking officer to investigate whether or not his car was illegally parked.
Yesterday in L.A., Chris may have avoided a ticket, but in the process, he let his anger get the best of him and said a homophobic slur.
Article continues below advertisement
TMZ has footage of Chris ranting at cameramen and accusing them of alerting parking enforcement officers that his car was illegally parked.
"Y'all n**gas is weak. Did you all call them to try and film me? Y'ALL N**GAS IS GAY." Chris said in the clip.
And now, The Human Rights Campaign is speaking out against Chris and his homophobic remark.
The organization told TMZ, Chris' language is "just plain unacceptable."
A rep for the HRC added, "Invoking words meant to demean gay Americans is just plain unacceptable. Chris Brown should know better. He irresponsibly neglected to recognize the impact of his words and the unacceptable message that it sends to couple the word gay with negative actions."
This isn't the first time's Chris temper has launched him into negative limelight. Chris was sentenced to five years probation and 180 days of community service after pleading guilty in to assaulting Rihanna in February 2009.
Then in March, he had a violent outburst and smashed a window at Good Morning America's ABC studio in NYC after Robin Roberts asked him about his probation stemming from the Rihanna case in an interview.