NEWS
Chris Brown & Rihanna Set to Square Off in Court Today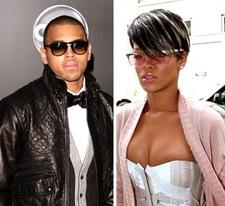 For those following the assault case against Chris Brown, today is a day they've been waiting for since he was first arrested in February — the day that his alleged victim, ex-girlfriend Rihanna, takes the stand in the trial's first major preliminary hearing.
The downtown L.A. courthouse where the case is being heard is going into complete lockdown in preparation for today's hearing at 1:45 p.m. PT. There will be no video or photo of any kind permitted in the courtroom. Both Chris and Rihanna will enter the building by way of an underground tunnel and make their way into the courtroom through hallways that have been cleared by LAPD officers.
Article continues below advertisement
"This is a bit of overkill," says one legal insider. "Nothing's been seen like this since the OJ trial — and that was a double murder!"
Rihanna's attorney, Donald Etra, tells OK! that he expects his client to be on the stand for at least two hours and that, "she will comply fully with the law and tell the truth."
However, for the case against Chris to move beyond this preliminary hearing stage and on to a full trial, Rihanna's testimony must be all but identical to what she told the police on the night of the incident. If she varies from her original story, it could put the prosecution's case in jeopardy. Also, Rihanna is not legally required to testify in the case and she cannot be coerced to testify under threat of jail time.
It is expected that Chris' attorney will look to pin some of the blame for the incident on Rihanna, who according to well-circulated rumor, was actually the first to start swinging during the in-car confrontation.
"He will do everything he can to discredit the victim in open court," says one insider. "Perhaps going as far as alluding to the fact that Chris' actions were required for his own defense. He wants to do everything he can to have this not go to trial."
Stay tuned to OKmagazine.com later today as details develop.