NEWS
Chris Brown Takes Anger Management Classes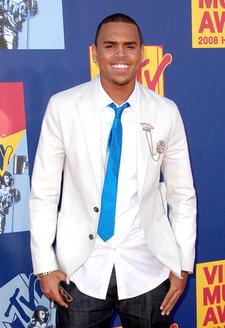 Chris Brown is taking anger management courses, according to reports.
In a move that could be as much an exercise in PR as self-improvement, the singer attended his first class in Glendale, California on Monday, the NYDailynews.com claims.
According to its sources, it was Chris's publicist, Michael Sitrick who talked him into signing up after he was arrested for allegedly assaulting his girlfriend Rihanna on Feb 7.
Article continues below advertisement
The Forever star's camp seems to be hoping the classes will score some point with the public, and maybe even the judge he will face on March 5.
"Chris doesn't actually have to go by law," a source tells the site, "but he believes it will make him look better to the public, and he wants to try to get in a few classes before March 5".
But the site adds that Rihanna could use a few pointers on keeping her cool as well.
"Rihanna is temperamental, too," it quotes a source as saying. "They're both too hot-headed for their own good."
"It didn't help that Rihanna grabbed the keys out of his rented Lamborghini and threw them down the street. She knew it would really infuriate Chris, and it worked," a different source told the site.