NEWS
Chris Brown's Attorney Asks for Delay in Case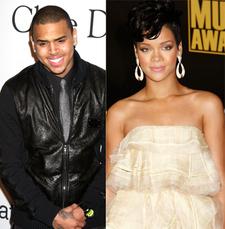 The next big step in the Chris Brown assault trial is slated to happen next Monday, when both the accused singer and his alleged victim, ex-girlfriend Rihanna, were expected to be in court for a hearing. But it looks like Brown's legal team is doing their best to push that date further into the future.
Mark Geragos, who is representing Chris in the case, has asked the California Supreme Court to delay Monday's scheduled hearing until it decides on a pending matter surrounding leaked photos of Rihanna taken soon after the February incident.
Article continues below advertisement
Last month, Geragos had failed in his attempt to have a Los Angeles Superior Court compel the LAPD to provide information regarding the leaked photo. He has since appealed to the state's Supreme Court, who have yet to make a decision on the matter. Now Geragos is hoping the Supremes will push back Monday's hearing until they've ruled on his request for information.
If he is unsuccessful in convincing the Supreme Court, Geragos and his client are expected in an L.A. court on Monday where Rihanna's lawyers have said the pop star will testify if asked to do so.
<a href="http://www.okmagazine.com/pixandvids/gallery/14990/1" target="_blank"><img src="https://d-images.okmagazine.com/img/photos/large/32471.gif" height="200"/></a> <a href="http://www.okmagazine.com/pixandvids/gallery/14990/2" target="_blank"><img src="https://d-images.okmagazine.com/img/photos/large/32470.gif" height="200"/></a> <a href="http://www.okmagazine.com/pixandvids/gallery/14990/3" target="_blank"><img src="https://d-images.okmagazine.com/img/photos/large/32468.gif" height="200"/></a>