NEWS
Chris Brown's First Kiss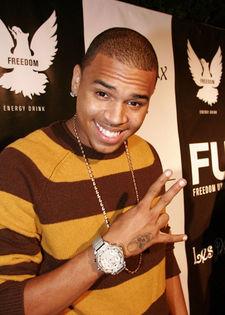 Soulful singer Chris Brown, whose new album Exclusive hits stores Tuesday, may be playing it safe when it comes to his relationship with Rihanna ("We're just friends" has become his standard reply, though everyone else says differently) because he understands the pain of heartbreak.
When OK! caught up to the 18-year-old, whose show-stopping performance saved this summer's Video Music Awards after Britney Spears' "Gimme More" catastrophe, he revealed that the song "Damage" off the new album is the closest one to his heart. "It's about breaking a girl's heart with another girl," Chris explained to OK! at a recent BET/Ford Sync event in NYC. "And you didn't realize what you were doing. Every guy has been through it."
Article continues below advertisement
Even though Chris has obtained full heartthrob status now, his first shot at romance wasn't exactly roses and rainbows. "My first kiss I was about ten or eleven," he confesses to OK!. "I was young. It was wacked, though, it was horrible. The girl had bad breath."
By Valerie Nome