NEWS
Chris Brown's Formal Sentencing Delayed, Rihanna Doing "Great"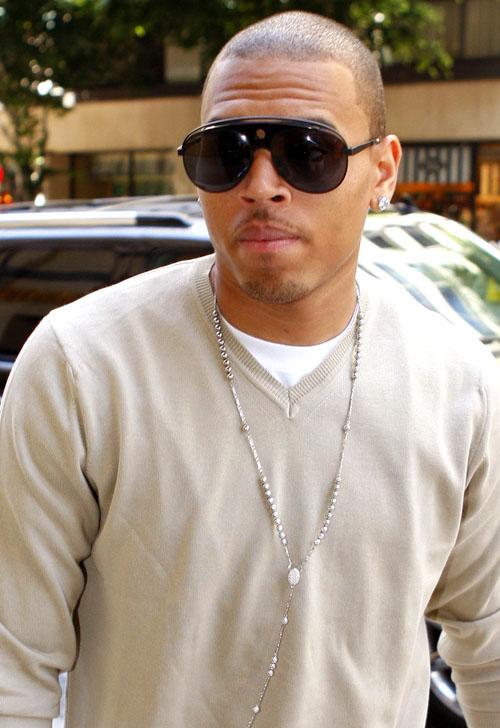 While Chris Brown and Rihanna's lawyers reached a settlement in June, the "No Air" singer was in court today awaiting sentencing after pleading guilty to assault months ago. Rihanna was absent, represented by her lawyer, Donald Etra.
Chris looked noticeably stressed and nervous in the courtroom today, accompanied by his mother, Joyce Hawkins, and lawyer and Mark Geragos. He sat for a time with eight sheriffs around him, his head resting on his hands, as Geragos entered the judge's chambers with the prosecutor.
Article continues below advertisement
Finally, the judge revealed that Chris' sentencing is to be delayed until Aug. 27 at 2 p.m. The judge wants him to perform hard labor as part of his community service requirement, and that work hasn't been arranged as of yet, thus the delay. He'll also be performing his service in Virginia instead of California, which apparently takes a lot of paperwork to transfer any arrangement from state to state.
"Rihanna is doing great and working," her lawyer Etra tells OK!. As for whether or not Rihanna has contact with Chris, Etra says, "The fact is that there is a restraining order and that's what's in effect," later calling it a "stay away" order.