NEWS
Chris Brown's Milk Mustache Ads Wiped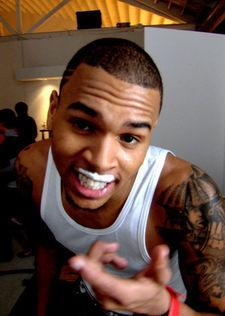 It started yesterday with Wrigley's announcing Chris Brown's gum ads were being suspsended, and today another high-profile ad campaign has announced they're ditching the singer after he was arrested and charged with making criminal threats against his girlfriend Rihanna, TMZ reports.
The "Got Milk" people have taken his ad from bodybymilk.com (Rihanna's is still up) and sent the following statement:
Article continues below advertisement
"The Milk Mustache campaign is taking the allegations against Chris Brown very seriously. We are very proud and protective of the image of the Milk Mustache campaign and the responsible message it sends to teens. Mr. Brown's ad was launched last fall and is scheduled to end this week."
A far cry from the days when Chris was clowning around and dancing on set, as with exclusive pics from the shoot in December.