NEWS
Chris Colfer Says He Learned His 'Glee' Fate From Twitter!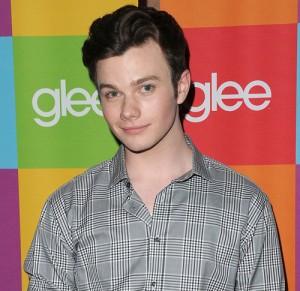 Chris Colfer was just as surprised to learn his Glee fate as his fans were. The Emmy-winning actor says he learned that his character Kurt would be "graduating" on Twitter!
"Yesterday on Twitter," Chris told Access Hollywood of reading about Glee creator Ryan Murphy's announcement that several principal actors — including Lea Michele and Cory Monteith —would be "graduating." "Yeah, I found out that they made that announcement. I didn't necessarily know that it was going to be our last season next year, I knew something like that was coming up eventually. I mean, we can't be there forever."
Article continues below advertisement
And he does not want to leave the show, but respects the casting decisions made.
"Do I want to leave the show? Absolutely not," he told Extra. "This is home for me. But I understand that there's time for a conclusion."
Chris was nominated for an Emmy yesterday for his role on the hit Fox dramedy, after winning the Emmy last year!
"There were rumors that I might get nominated again, but I was thinking I wouldn't," Chris told Entertainment Weekly. "It was a surprise. I think there is so much anxiety that comes with awards show and nominations and I was focusing on all the bad. The category is so so tough, so selective, that I didn't think I get another nomination."
Also nominated in the Outstanding Supporting Actor in Comedy Series — Ty Burrell, Jesse Tyler Ferguson, Ed O'Neill, and Eric Stonestreet of Modern Family, and Jon Cryer of Two and a Half Men.