NEWS
Chris Colfer Would "Love" to Be the "Obnoxious Recurring Star" on 'Glee'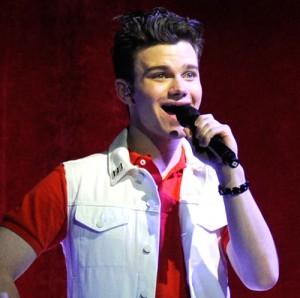 The same day his dismissal from the halls of William McKinley High was announced, Chris Colfer was also nominated for an Emmy for his role as Kurt on the hit FOX series Glee. The gracious young actor opened up about earning another nomination — he took home the honor last year — and about his numbered days on the set he calls home.
Chris revealed that he was "very, very nervous" anticipating today's nominations.
Article continues below advertisement
"There were rumors that I might get nominated again, but I was thinking I wouldn't," Chris told Entertainment Weekly. "It was a surprise. I think there is so much anxiety that comes with awards show and nominations and I was focusing on all the bad. The category is so so tough, so selective, that I didn't think I get another nomination."
Also nominated in the Outstanding Supporting Actor in Comedy Series — Ty Burrell, Jesse Tyler Ferguson, Ed O'Neill, and Eric Stonestreet of Modern Family, and Jon Cryer of Two and a Half Men.
It was also announced today that Chris, along with co-stars Lea Michele and Cory Monteith, will be leaving Glee at the end of the third season.
It wasn't a huge surprise since creator Ryan Murphy hinted at the inevitable as the characters will be moving on and graduating high school, but it was still a bit of a shock for Chris when the news was made official.
Article continues below advertisement
"It was bound to happen sooner or later," Chris told EW. "I always assumed that Kurt was very young in the original scripts. I knew he was 16, but I didn't know what grade. Then when it was announced I was leaving, I was like, 'I guess it's our senior year next year!' "
But Chris does hope to have a returning guest spot role on the show.
" I would love to pull a Farrah Fawcett from Charlie's Angels and come back every 10th episode," he said. "I'd be the obnoxious recurring star!"