NEWS
Chris Rock's Brother Visits the Big House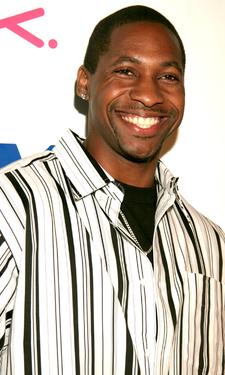 In yet another case of failing to learn by example, Tony Rock, Chris Rock's younger brother, was busted early this morning for an alleged DUI and is being held in jail in L.A.
TMZ reports that Tony was pulled over around 2:40am for speeding on California's 101 freeway, and that cops say he appeared intoxicated. Failed sobriety tests led to his arrest and subsequent lock-up.
His need for speed is apparent, as the star of The Tony Rock Project has already posted $5,000 bail and is heading out of jail, lickety-split.
Article continues below advertisement
Celebrities! Will they never learn? Probably not.