NEWS
Watch — Chrissy Metz Denies Calling Alison Brie A 'B***h' At The Golden Globes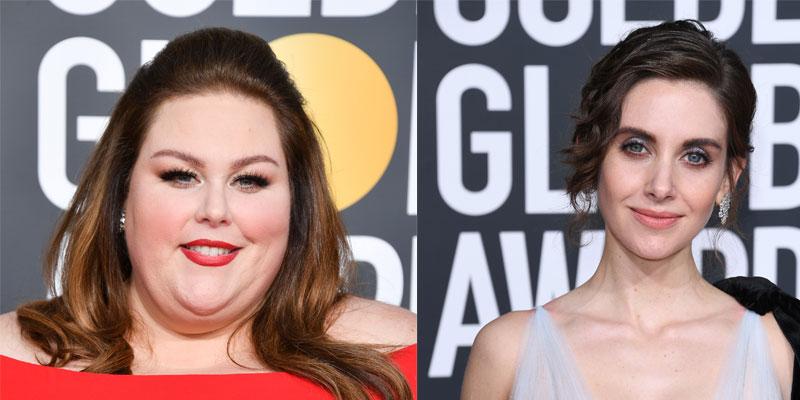 Chrissy Metz got herself into some hot water when she was heard calling fellow actress Alison Brie a "b***h" at the 2019 Golden Globe Awards.
The This is Us actress was speaking to AJ Gibson and Missi Pyle during the pre-show when they asked her if she knew Alison. Chrissy then sarcastically responded with, "Do I?"
The camera then panned away where a separate set of journalists were with Alison, however Chrissy could still be heard saying "she's such a b***h." Clips of the moment quickly surfaced online.
Article continues below advertisement
It's unclear if Chrissy was aware that her mic picked up the comment, however it doesn't appear as if the Glow actress heard what she said as she didn't react.
Chrissy later spoke about the incident on Twitter, where she didn't necessarily deny that she said the word but did gush about Alison, saying that she "adores" her and "would never say a bad word about her, or anyone!"
Watch the clip above! What are your thoughts on this Golden Globe incident? Sound off in the comments!