NEWS
Christian Bale & Mother Have "Difficult Relationship"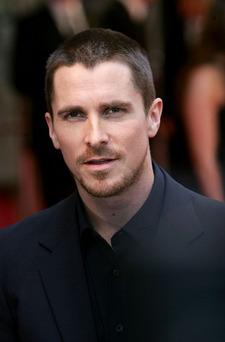 There may be a lot more to the story than meets the eye regarding Christian Bale's assault allegations by his mother and sister.
The actor and his mom, Jenny, 61, have had a difficult relationship for years, and Jenny may have plotted the whole saga to score money, TMZ reports.
Christian and his mother became estranged back in the 1970s when the Dark Knight star opted to live with his now-deceased father David over his mother following their divorce. The two moved to Los Angeles, where the 34-year-old kick-started his acting career.
Article continues below advertisement
According to a source, Jenny grew "bitter" over her son's success and has been angling to profit from his name for some time.
The Sunday night fight, which included physical contact, though no one was hurt, has resulted in multiple newspaper and magazine offers for Jenny to dish.
Christian was released yesterday after a four-hour police interrogation and is expected to return to the British police station in September pending further inquiry; however, sources tell TMZ police are favoring his side of the story.