NEWS
Christian Bale Ready to Retire His Batman Role After 'Dark Knight Rises'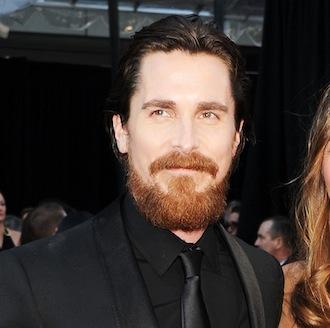 As filming wraps on the latest Batman installment, the Dark Knight Rises, actor Christian Bale revealed that this would be his last time playing the epic comic book hero.
"I wrapped a few days ago so that will be the last time I'm taking that cowl off," Christian explained via the Huffington Post this week of not planing to wear his Batman suit again.
Following 2005's Batman Begins and the Dark Knight, starring the late Heath Ledger, the 37-year-old says that this will most likely be his last of director Christopher Nolan's films within the sequence.
MORE ON:
Christopher Nolan
Article continues below advertisement
"I believe that the whole production wrapped yesterday, so it's all done. Everything's finished. It's me and Chris - that will be the end of that Batman era," Christian explained.
Christian stars as Bruce Wayne in the Dark Knight Rises, due out in theaters July of 2012, alongside Anne Hathaway, Joseph Gordon-Levitt, Marion Cotillard and Morgan Freeman.