NEWS
Christian Bale's Mom "Upset" Over Tirade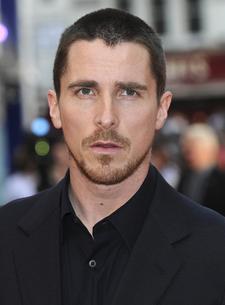 Defending your kids is overrated--especially when they make an ass of themselves, throwing a tantrum in front of a movie crew.
Christian Bale's estranged mother is speaking out about her son's f-bomb-infused rant, calling the entire thing "upsetting."
You might remember it was just last summer that Bale's mom reported him to the police following an alleged assault at London's Dorchester Hotel. Jenny Bale, 61, told Britain's Telegraph that she understood her son's anger at the time but that his foul-mouthed tirade on the set of the Terminator film was disturbing for her to hear.
Article continues below advertisement
"I haven't spoken to Christian about it, but I have listened to most of it and he was clearly very angry," she said. "He is a perfectionist and if you are doing an intense scene and someone is spoiling a shot, it takes time to get it back."
Jenny Bale continues, "It sounds as if a lighting engineer got in the shot so I can understand his anger, but not the length of his tirade."
Bale's mom, who clarifies that the incident on the Terminator set happened "before the incident with him and myself at the Batman premiere with all the publicity," says she hopes "people might now realize that that is his temper, they might understand it a bit more. I wish he hadn't carried on so long or so fiercely, it was upsetting to hear him."
The entire rant was recorded on audio tape and leaked onto the internet earlier this week, even spawning a remix dance hit popular on Youtube. Terminator Salvation's assistant director, Bruce Franklin, defended Bale yesterday.
"It was the most emotional scene in the movie," said Franklin. "And for him to get stopped in the middle of it ... he is very intensely involved in his character. He didn't walk around like that all day long. It was just a moment and it passed."