NEWS
Christie Brinkley's Atty: Peter Cook is "Petty"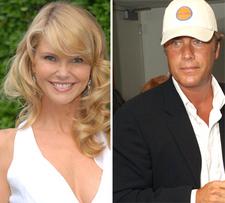 Christie Brinkley and her ex Peter Cook have been pretty quiet lately--but no more.
Extra is reporting that the former Sports Illustrated model and her ex are at it again, this time regarding contempt of court charges that Cook has filed against Brinkley.
Cook alleges that Christie didn't turn over their son's passport in a timely fashion for a trip. Brinkley's attorney's reaction? "Peter Cook somehow believes that the only way he can repair his image is to use the court and the media to make scurrilous claims about Christie Brinkley," he said. "His latest filing is unfounded, unwarranted and petty."
Article continues below advertisement