NEWS
Christina Aguilera Arrested: Singer Released From Jail, Won't Be Prosecuted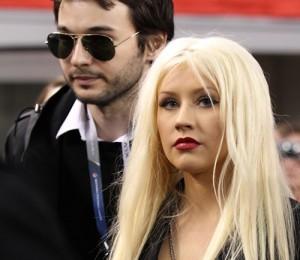 Christina Aguilera's been released from custody after being picked up by police for intoxication in public. Luckily for the 30-year-old singer, she will not be prosecuted.
L.A. County Sheriff's spokesman Steve Whitmore confirmed to TMZ that Christina "was arrested, booked, fingerprinted, put in a cell, and then monitored."
Article continues below advertisement
He also said that the L.A.P.D. have "no desire" to prosecute the star.
Christina and her 25-year-old boyfriend Matthew Rutler were both arrested at 2:45 a.m. She was booked on for public intoxication and Matt was busted for DUI, with a bail set at $30,000.
He was just released from custody moments ago, looking very solemn at he hopped into the SUV waiting for him.
Law enforcement officials tell TMZ Christina was "not involved in any criminal activity."