NEWS
Christina Aguilera Paid Over $225,000 Per Episode of 'The Voice'?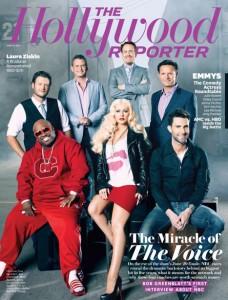 Article continues below advertisement
Cost per hour for the show is $2.3 million and THR sources say celebrity coach Christina is making more than $225,000.
As for Cee Lo Green, Blake Shelton and Adam Levine? They're reportedly making a mere $75,000 each.
But that doesn't mean you won't be seeing all of them back for a second season!
OK! VIDEO: WATCH THE VOICE CONTESTANT DIA FRAMPTON STUN JUDGES WITH KANYE WEST "HEARTLESS" COVER
All four coaches are expected to return and this time there will be more audition episodes and backstories of the contestants.
NBC also reportedly hopes to have a fall and spring series of The Voice for 2012-13.