NEWS
Christina Aguilera Talks 'Lotus' and 'The Voice' With Jay Leno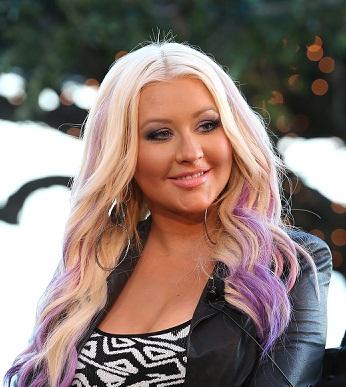 Christina Aguilera chatted up Jay Leno Friday, rocking a form-fitting dress and pink and purple hair. There were tons of topics to choose from — Christina herself describes this particular time in her life as "exciting." We don't know what your definition of "exciting" is, but we'd say that leaving a top-rated reality competition series, debuting a new album and just, well, being Christina Aguilera in general is definitely ours!
Article continues below advertisement
OK! GALLERY: STRIPPED AND DIRRTY! OK!'S ULTIMATE CHRISTINA AGUILERA PHOTO GALLERY!
Of course, Jay had to ask Christina about her decision to leave The Voice after this season.
"I think what makes the show really special and why people appreciate it is the four of us Adam Levine, Blake Shelton, Cee Lo Green and Christina are artists. And we have to go out there, and we have to experience our fans, do our shows, record our records and be artists ourselves so that we can be great coaches," Christina said. She added that she will be back, but for now, she has to "fulfill" her "creative soul."
Article continues below advertisement
Christina laughed, but we were thinking the same thing as Jay! Christina admitted she was, too: "Of course...Fighter!" she said, referencing her 2003 hit.
The first single off Lotus is the sexy "Your Body." Judging from the video, the song could have been called "Your Bodies," plural, because Xtina has some fun with several different guys.
Lotus is out next month. Will you be buying it?
RELATED NEWS
CHRISTINA AGUILERA ON LEAVING THE VOICE: I'M AN ARTIST FIRST