NEWS
Christina Milian Tells All: Dishes On Exes Nick Cannon & Lil Wayne, Her Future Projects Plus Much More!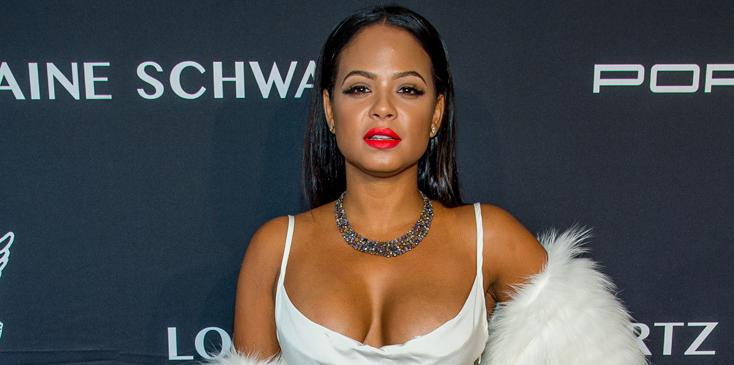 Christina Milian has come a long way from her "Dip It Low" days! Fresh off her appearance as Magenta in Fox's highly-anticipated Rocky Horror Picture Show remake, the 35-year-old actress/singer/reality-star is already looking toward the future as she spoke exclusively to OKMagazine.com about her upcoming projects, love life, and what fans can expect from her "turned up" family.
"I'm working on new music right now, so 2017 I'll have new music on the way. I don't have a title for the album yet but it's coming," she revealed. "I've also been working on my wine company along with my mom, who is my partner. We're launching that throughout the country and my clothing line."
Article continues below advertisement
Even though the songstress keeps busy, when it comes to her love life, and specifically her relationship with former flame, Nick Cannon, she's making time for the possibility of love.
"At the moment, Nick wears many hats and has a lot going on as well as myself so we find time to hang out and just be good friends, that's the most important," she said coyly.
And when it comes to the twos relationship evolving into something more romantic Christina said, "I'm not saying no there's not a chance. We had a great relationship when we were younger. And now we're two adults, parents, and we have a lot to relate to based on the memories we had once upon a time."
However, the same hope for a rekindled romance can't be said for her relationship with her ex-boyfriend Lil Wayne. While Christina admits that that door is closed on that chapter of their lives she said that she still holds the rapper in high regard, as she remains signed to his record label.
"We have a cool relationship and I still have respect for him … there's no issue there," she said.
The relationship that Christina is infesting her time in is definitely the one with her family.
Article continues below advertisement
"We're working on some new projects coming into the New Year. We're continuing to celebrate our family and how much we love each other and how much we're a part of each other careers and lives."
Celebrating her family is something Christina prioritizes as the actress recently partnered with Pine Sol's social media campaign, which is celebrating the people in our lives that make our homes happy and safe.
"I've teamed up with Pine Sol to celebrate the makers of home. Once upon a time the homemaker was just mom but now we've evolved and come to a place where we're celebrating grandmas, grandpas, moms, dads, all the people that keep it safe and clean for our kids and the over all health for ourselves so we can continue to function and do the variety of things we all do," she said.
"People can get involved with the conversation by using the hashtag '#MakersOfHome.' They're also donating $50,000 to Together We Rise, a not-for-profit organization dedicated to improving the lives of children in foster care," Christina said.
Share your thoughts on Christina's exclusive interview with OK! in the comments section below.