NEWS
Christina Ricci: From Superstar to Super-Spy?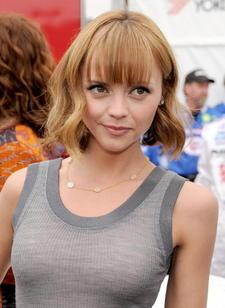 Over the years, pint-sized actress Christina Ricci has become more associated with smaller-budget indie films like Pumpkin, Black Snake Moan and the upcoming Penelope, but now she reveals to OK! that her dream role is a far cry from the quirky films she made her name with.
"I've always wanted to play a spy," she confessed at the L.A. premiere for Speed Racer. "Like in the Bourne movies."
And it's just that thrill-seeking desire that drove the 28-year-old star to take on the role of Trixie in the live-action version of the classic cartoon. "Trixie is my kind of girl," she tells OK!. "She's always up for adventure and does everything the boys do."
Article continues below advertisement
Of course it didn't hurt that Christina likes Trixie's fashion sense. "She does kung fu and flies a helicopter but she still has a special super cute ensemble for each activity," explains Christina. "She's a tomboy and a girly girl at the same time which made her really fun. I loved my outfits!"
By David Lasky