NEWS
Chuck Wicks on How to Rope a Country Hunk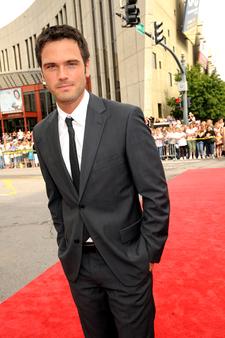 So you want a country hunk in your life? Take some advice from one of them! "Stealing Cinderella" crooner Chuck Wicks, who fell for Dancing With the Stars cutie Julianne Hough, talks to OK! about the dance of dating.
Just wear jeans and a tee.
When a girl dresses up, they put a bunch of makeup on and look beautiful, but it's false. Simple is beautiful. There's nothing to hide.
Personality is key.
Julianne won me over because she's so – she does everything with a smile. I can't deal with someone who is always in a bad mood, who is stuck-up and mean.
Article continues below advertisement
Fast or slow?
Every relationship's different. Read the signs. Going fast is great, but make sure you realize what is happening. Use your best judgment.
Animal instinct.
Girls with dogs are the way to go. If they can love a dog, they can baby something, and that's what guys want. They want to be taken care of and babied all the time.
And last but not least... Chuck on Chuck.
I'm a normal guy. I'm down-to-earth, and when I love someone, I love them with all my heart and treat them like a queen. But I'm late all the time laughs.