NEWS
Is Clay Aiken's Love Life Really Dead?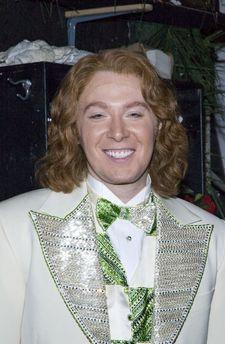 In a new interview with New York Magazine, Clay Aiken speaks openly about his personal life. Well — sort of.
The famously private Clay not only admits he isn't dating anyone, he also claims to not have carnal matters on his mind right now. "I just don't have an interest in… any of that at all," the Spamalot star explains. "I'd rather focus on one thing and do that when I can devote time to it, and right now, I just don't have any desire."
Article continues below advertisement
And when it comes to him having those very human "urges," Aiken claims he's immune. "I don't! I mean, not really. I've just kind of shut it off, maybe. Is that bad?"
But OK! has confirmed that the singer has dated at least one person in the past six months — and that there isn't anything wrong with the Idol alum's sex drive. The source tells OK! that Clay met a special someone who he dated a handful of times last summer when visiting Los Angeles.
The source also reveals to OK! that Clay was so taken with this particular person, he offered to fly them to his home in North Carolina, and was making plans for the two of them to then drive across the country in Aiken's car.
So why would Clay not tell the truth about his love life? "He doesn't like to talk about these things," explains an industry insider. "Saying he doesn't date or have a sex drive is probably his way of trying to end the conversation."