NEWS
Clint Eastwood: Not Going Anywhere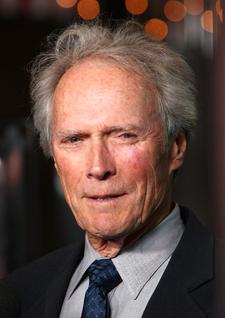 At an age when most people have retired from their careers and are focused on just relaxing after yaers of hard work, at 78, Clint Eastwood says he's not done making movies yet. In fact, he's ready to take even more risks.
"When you're young, you're very reckless," he tells Parade.com. "Then you get conservative. Then you get reckless again."
In recent years Clint has moved from leading man on screen to playing tougher roles, as well as taking on the new job of director, a shift that has him far from ready to stop.
Article continues below advertisement
"I just ran into a guy a little younger than me," he reveals. "He says, 'I'm going to retire.' I say, 'Wait for me. Keep going.' Everybody in my generation, once you get in the seventh decade, they go, 'Well, what the hell. I'm on bonus time. Let me retire. ' "
As for getting older on screen, Clint is the last to shy away from his age, instead, he's embracing it, with roles like his latest part as a racist Korean war vet in Gran Torino, which he also directed.
"I'd always tried to resist playing the supervirility thing," he explains. "I liked showing the vulnerability of age."
And even if his fans might be upset by this latest character, or any he chooses to portray, Clint's not too worried.
"I'm going to touch a chord, or they're going to run me out of town," he says. After all, as The Changeling director says, "What can they do to you after 70?"