NEWS
Clive Owen is Tall, Dark... and Not Talking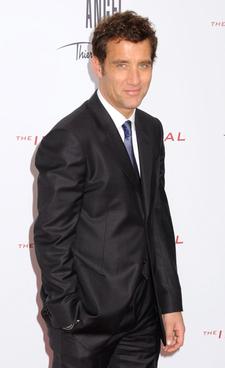 The International star Clive Owen may be a tall, dark and sexy leading man (and ladies, let's not forget British!) who's played everything from an Interpol agent to a clever bank robber, but when asked what advice he'd give to up-and-coming stars, the actor says they're on their own!
"I'd never give anybody any advice about anything, Clive, 44, told OK! at the Esquire Magazine Party in NYC on Feb. 11. "I don't have great words of wisdom. There's no advice. I don't like giving advice to anyone about anything."
Article continues below advertisement
Ok, Clive, we've got it! No advice--to anyone... about anything!
Although he gets a hefty paycheck for playing plenty of sharp-tongued, intellectual characters on-screen, Owen says he's never really understood the whole Wall Street mentality.
"I'm not really a sort of gambler on the stocks and shares so I don't really need to make many changes", he says of the U.S.'s economic recession. "I think if you're a bit of a financial gambler, then you would have to seriously adjust the way you think these last six months. Unfortunately, I'm not very savvy about that world."
Good thing he's got his day job!
By Laura Lane