NEWS
Cloris Leachman Kisses and Tells!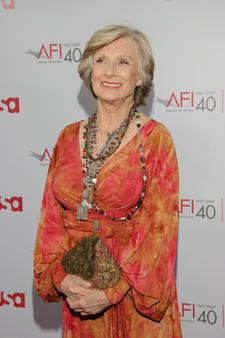 A kissing scene between actors isn't shocking at all, but watching 82-year-old Cloris Leachman make out with fellow guest star 39-year-old Jack Black on Sunday night's special post-Super Bowl episode of The Office was just a little bit weird.
Not for Cloris, however, who dishes the goods on her lip-locking moments to Celebuzz.
"He's a wonderful kisser," the Dancing With the Stars alum says, adding that the duo even practiced their clinch before filming began.
Article continues below advertisement
"We did a little bit," she reveals. "We spent about half an hour in my dressing room discussing it."
(Discussing, eh? Is that what the kids are calling it these days?)
As for her fellow guest star, Jessica Alba, who loses Jack's character to her grandmother, Cloris think it's just a matter of taste.
"I guess to some people I might be considered hotter," she says. "All's fair in love and war."