NEWS
Cocaine Kick-Started Nicolas Cage's Method Acting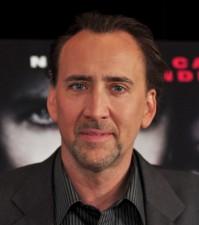 Nicolas Cage, who plays a drug-addicted New Orleans police detective in his new movie Bad Lieutenant, premiering Nov. 20, said he became a method actor when a Aussie doctor gave him cocaine to clear up a sinus infection before he started the film. Wait a second... cocaine?
The actor told reporters during a press conference today for the movie that he was in Australia when he received the script, and the medical professionals there prescribed a very different treatment from what we get in the States!
Article continues below advertisement
"The strangest thing of all is that in Australia, they still use cocaine to clear your sinuses and it's a true story — I had a massive sinus infection and I was trying to understand or recall something from a hundred years in my past and I couldn't get it — and they sent me to the doctor who did this cocaine solution thing and put it in my nose," explains Nic.
Nicolas revealed the treatment had quite an effect on him preparing for the role!
"I came out and just started taking notes and I noticed my mouth was getting really dry and I was feeling very invincible and I started improvising the scenes and coming up with ideas and I was swallowing a lot so then I was graphing it in the script — this is coke so this is what he's doing here, there's going to be a lot of swallowing, a lot of lip smacking," he explained.
Nic's co-star Eva Mendes deadpanned, "Do you still have the name of that doctor?"