NEWS
Colbie Caillat Warms Up Winter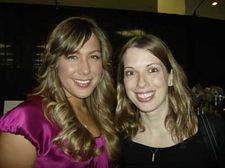 Colbie Caillat can't wait for her stint on John Mayer's Mayercraft Carrier. They'll be sailing to the Caribbean from February 1-4.
"I'm really excited," the Bubbly singer, 22, says. "I've never been on cruise before. He's one of my favorites. I look forward to meeting him."
The cruise will be a great way to break away from the winter doldrums.
How does she normally get over the blahs?
"Be in California where it's sunny," she tells me. "It just makes me feel like I'm back home where I'm used to everything."
Article continues below advertisement