NEWS
Colin Farrell Speaks Out About Son's Special Needs Condition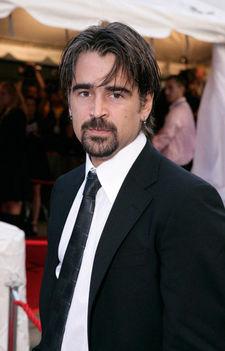 Colin Farrell's 4-year-old son, James, was born with Angelman
Syndrome, a rare form of cerebral palsy, the actor revealed for the first time
to the Irish Independent. The disorder retards neurological and motor development,
but despite this, James is an "incredibly happy boy" who has "enriched" the
31-year-old actor's life.
"With my son the only time I'm reminded that there is something different
about him — that he has some deviation of what is perceived to be normal — is
Article continues below advertisement
when I see him with other 4-year-olds," Colin says. "Then I go, 'Oh yeah,' and
it comes back to me. But from day one I felt that he's the way he's meant to
be."
The proud papa adds that he feels "incredibly blessed" to have James in his
life and credits James' mother, ex-girlfriend Kim Bordenave, with whom he
shares custody, for seeking early treatment. All of the time and dedication
paid off recently when James achieved a historic milestone.
"He took his first steps about six weeks ago and it was four years in the
making," the star says. "All the work is his, he worked his arse off for four
years. And when he took the first steps it was incredibly emotional, there
wasn't a dry eye in the house."
A Special Olympics advocate who worked with the Irish team just months before
his son's birth, Colin is adamant about the classification of James' condition.
"I have never thought of my son as being someone with a disability," he says. "It
goes back to special needs and what is a disability and what isn't."
Click here for more on Angelman Syndrome.