NEWS
Conan O'Brien Dishes Why You Should Watch His New Show!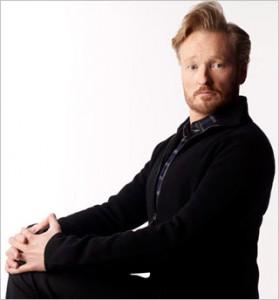 Conan O'Brien is gearing up for his return to late night TV as the host of his brand new show on TBS — Conan! Everyone's favorite ginger comedian couldn't be more excited about his TBS debut tonight and shared some reasons why viewers should tune in!
Team Coco's following is sure to help with ratings, but just in case, the host told Entertainment Weekly why everyone needs to watch his new show!
Article continues below advertisement
1. "There may be a cash giveaway. And I repeat may."
2. "Late in the first show, I'm choosing a second wife — someone who's independently very wealthy, so if I go through this kind of bulls— again, I'm really well taken care of. I mean, I'm talking about someone with hundreds of millions of dollars, because then I'll really walk the walk."
3. "You'll get to see whether I kept the beard or not. And I don't think I'm self-centered, but I think it's more important to America than this election."
4. "Reuniting Led Zeppelin is a goal of mine. I didn't say it was going to happen. We're either going to reunite Led Zeppelin, or a Led Zeppelin tribute band that hasn't worked together in six years."
Article continues below advertisement
5. "You're going to see me slowly resent Andy less over the course of the first year on the air. Because you know it was him that f—ed up. I was doing fine before he came back to reunite the magic. I think people will love to watch a guy slowly start to forgive somebody over the course of 150 shows."
TMZ obtained a photo of Conan's brand new backdrop — a giant moon suspended on a canvas behind his desk!
Catch the photo HERE and be sure to tune in to TBS Tonight at 11 p.m. for the inaugural episode of Conan!