NEWS
Confessions of a Teen Idol: Casting Scoop!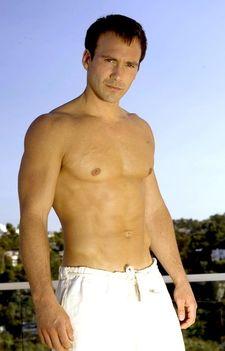 The TV Fanatic has some seriously delish teenybopper scoop for you!
VH1 is about to launch Confessions of a Teen Idol, its newest celebreality series that follows former heartthrobs of the '80s and '90s as they try to reclaim their fame from the past. I am, like, totally dying to see this!
The network has yet to confirm, but my sources tell me the show's upcoming stars include Eric Nies, who first appeared in the original The Real World and went on to host MTV's dance show The Grind.
Article continues below advertisement
He'll be joined by Jamie Walters, who appeared as Donna's abusive boyfriend Ray on Beverly Hills 90210, and Jeremy Jackson, who plunged onto fame as David Hassehoff's teen son on Baywatch.
But my personal fave is Christopher Atkins, who burst on the scene in the 1980 romance classic The Blue Lagoon. Who could forget his luscious blonde curls, and the then 19-year-old stud wearing, well, nothing at all!
Look for these guys, and the rest of the cast, to try to reclaim the spotlight of teen idol past beginning Jan. 4.