NEWS
Confirmed: Josh Hartnett Out Of The Hospital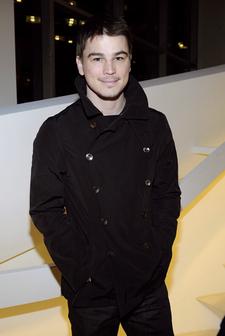 Though it was first reported by OK!'s own Simply Jen blog on Wednesday, Josh Hartnett's rep has finally confirmed that the star is out of the hospital.
The Pearl Harbor star was taken by ambulance to Cedars-Sinai Medical Center in Los Angeles early Monday morning for what were said to be "severe abdominal pain."
But E! Online is reporting that he has since checked out.
"He is out of the hospital," Hartnett's rep, Susan Patricola, told E! News. No further details—including the actual date of his release—were given.
Article continues below advertisement
The website also said Friday that Sienna Miller reportedly flew from Miami to visit him in the hospital Wednesday.
The actor had been picked up by an ambulance the Chateau Marmont hotel in West Hollywood.
TMZ reported at the time that the actor wasn't carried in on a stretcher and was able to walk to the transport on his own.
Reports indicated that Hartnett was suffering from a flare-up from a previously existing gastrointestinal problem.