NEWS
Confirmed: LC Leaving The Hills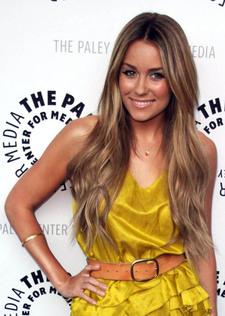 The Hills will still be alive with the sound of familiar voices next season, save that of its starring lady, Lauren Conrad, MTV announced today.
Heidi Montag, Spencer Pratt, Audrina Patridge, Brody Jenner, Lo Bosworth, Justin Bobby and Stephanie Pratt will stay on the reality show.
"Spencer and Heidi will be newlyweds, so the stakes are higher than ever before for the two to make things work," MTV says in the statement. "Viewers will find out life in Los Angeles only gets more complicated as friendships, relationships and loyalties are tested like never before."
Article continues below advertisement
Newly married Heidi told MTV earlier that she knew the show could survive without LC.
"I just don't know if we need her," she said. "I know she hasn't been wanting to be doing this for a while, and the life she really leads is not on camera. So I think it's a closing chapter for her. I'm sure she'll have fun and success."
HEIDI AND SPENCER'S WEDDING PICS: