NEWS
Copperfield Cancels Shows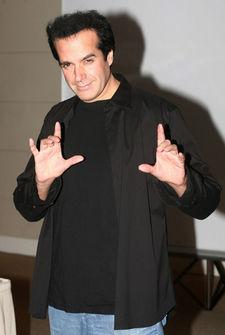 In light of recent allegations made by a woman who claims that the world-famous magician David Copperfield ''forced himself'' on her, he has cancelled a string of shows in Thailand.
Kittiyong Achawaphong of RSi
Dream Entertainment, who organized the shows, said Monday. ''His management sent an e-mail to organizers Sunday to inform that his
shows will be postponed indefinitely."
Though they are trying to reschedule the shows with Copperfield. Meanwhile, David Chesnoff, Copperfield's lawyers, have said, "the allegations are false because David Copperfield has never forced himself on anyone.''
Article continues below advertisement
We'll have to see what sort of trick Copperfield has up his sleeve to get out of this!