NEWS
Cops Called Again to Doug Reinhardt's Home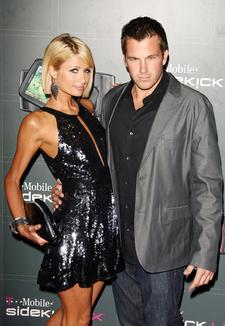 UPDATE 2:05 p.m. TMZ says they've spoken to Paris, who says the reason she was yelling was because she thought her dog Tinkerbell was dead. Someone called her and said she'd been run over and killed, but it was a prank. She freaked out and Doug was just trying to calm her down.
--------
Paris Hilton has had some face time with police this week, as the cops were called last night to the home of her boyfriend, Doug Reinhardt. Earlier this week officers responded to a vandalism complaint when a party was said to have becoming too loud for neighbors.
Article continues below advertisement
TMZ reports that around 1 a.m. LAPD was summoned to Doug's house, after neighbors heard the couple having a screaming argument. Paris moved into his home on Monday.
When the police arrived, Paris and Doug reportedly didn't want to open up the front gate, so the officers went over the gate and to the door. The couple then spoke with the cops, ending the argument.