NEWS
Cops Don't Blame Paps for Madonna Spill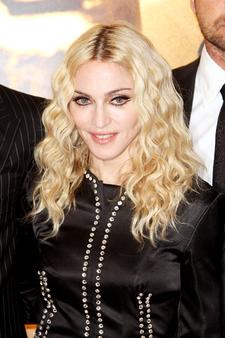 Madonna's current line regarding why she fell from her horse in Long Island, N.Y. this weekend just isn't flying with the local police.
Madge said a paparazzo jumped from the bushes while she was riding, spooking her horse, who ditched her on the ground.
But as TMZ reports, cops who took down the report after the fall say no one from her camp even mentioned a photographer.
Sgt. Herbert Johnson from the Southampton Village P.D. tells the site: "There is no mention of photographers. It's a matter of spin control that went out of control. If they felt there was something else, they would have written 'paparazzi' in the form -- if they felt there was a problem."
Article continues below advertisement
As for the paparazzo in question, he indicated he'd left the scene before Madonna fell.
"If I had startled the horse, I would have gotten pictures," the paparazzo told TMZ.
Have a news tip or great photo you want to tell us about? Shoot us an e-mail: tips@okmagazine.com