NEWS
Cops Expect Lilo to "Turn Herself In"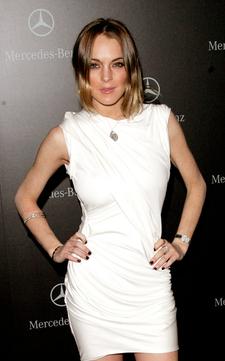 A day after a warrant was issued for Lindsay Lohan's arrest, OK! has learned that police expect the Mean Girls star to turn herself in for a probation violation relating to her 2007 DUI.
"I have a feeling she will eventually turn herself in. If she does come in, it's pretty simple. We book her, and if she posts bail, she's on her way," Beverly Hills Police Department spokesman Sargeant Mike Foxen tells OK!.
Article continues below advertisement
Despite Lindsay going on record calling the warrant, which has a $50,000 bail bill, "completely fabricated," Foxen tells OK!, "Well, she'll be very enlightened, won't she? I think in time she'll come to realize that the best thing for her to do is turn herself in. Whether it's a bench warrant or not, a warrant is a warrant, but I doubt a team will be out there today looking for her."
A team may not have been out looking to arrest the actress today, however police did make a housecall to the Beachwood Canyon home Lohan shares with girlfriend Samantha Ronson. Three LAPD police officers were called to the house early Saturday morning--allegedly for a domestic disturbance. However the actress and her girlfriend refused to come to the door.
The couple reportedly got into the fight of the century and an eyewitness tells OK!, "One of the windows on the side of the house was completely shattered, like someone had thrown something through it. You could see the shards of glass on the cement walk below."
Could the argument have been about Lindsay's current legal woes? Whatever the girls were fighting about, it seemed to quiet down throughout the afternoon as cops kept the crowds of tourists and paparazzi at bay. With Ronson's white Maserati parked outside, the couple seemed content to hole up inside their house. Just after 7 p.m. PST, three Kardashian sisters look-a-likes arrived at the house carrying blue Alcoholics Annonymous books. They stayed for about an hour, and then left through the side entrance, saying nothing to photographers as they got into their Mercedes and sped away.