NEWS
Coroner Investigates Leak of Confidential Brittany Murphy Info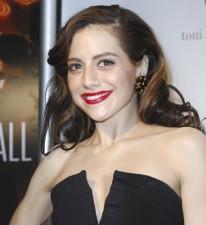 Confidential information on the sudden death of actress Brittany Murphy has been leaked, upsetting the state of affairs in the L.A. Coroner's Office. An internal investigation has been launched after the Brittany report was leaked to TMZ, E! Online reports.
The agency's chief investigator, Ed Winter, told E! News that release of information documenting the frantic efforts of Brittany's family to resucitate her and prescription drugs found - was not authorized by anyone in the department
Article continues below advertisement
"The investigator did not release anything to TMZ, nor did he talk to anybody," Winter said. "Where did all this information come from? Neither Chief Coroner Craig Harvey nor I released the information. I don't even know if we provided LAPD with a copy of anything yet."
Winter added that he had not seen the information TMZ posted and therefore could not comment on their validity.
"Supposedly TMZ reviewed some documents, and of course they won't show them to me or tell me where they got them," he said.
He also declined to comment on the prescription medications found in Brittany's home.
"I hadn't even seen the list of the possible drugs," he said. "I didn't have any notes and I have not checked the evidence log, it's in the labs. I don't even know."