NEWS
Coroner: Michael Jackson was in Good Health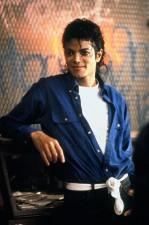 Rumors swirled that the rigor of rehearsals for his 50-date "This Is It" concert in London effectively killed an ailing Michael Jackson. On the contrary, the music legend's autopsy report shows that he was in normal health for a man of his age and he died without any illegal drugs in his system.
The Associated Press claims that the report could be a tool for prosecutors building a case against Michael's personal physician, Dr. Conrad Murray, who told police he administered a powerful anesthetic to the singer shortly before he died.
Article continues below advertisement
The coroner ruled that Michael's death at age 50 on June 25 was caused by acute intoxication of the anesthetic propofol with other sedatives a contributing factor. The coroner found the propofol was administered without any medical need and that recommended resuscitation equipment was missing.
Despite rumors that Michael was skeletal when he died, the Los Angeles County coroner reveals that, at 136 pounds, he was a normal weight for a man of 5 ft. 9 inches. His heart was strong and his kidneys and most other major organs were normal.
The singer had a few health issues including arthritis in his lower spine and some fingers, and mild plaque buildup in his leg arteries. He also had inflamed lungs which may have left him short of breath, but wouldn't have contributed to his death.
Murray's attorney, Edward Chernoff, told the AP he was anxious to see the full autopsy results and would not comment until he had done so. He added that he stood by his original statement that Murray did not administer anything that ''should have'' killed Jackson.
The report reveals that he had a variety of scars— possibly from cosmetic surgery — on his face, neck, shoulder, arms and abdomen.
And the star, who never appeared in public without flowing locks or a hat, was balding on the front of his head, his remaining hair is described as short and tightly curled. The coroner found depigmentation of his skin around his chest, abdomen, face and arms.