NEWS
Cory Monteith Beams Over Success of 'Glee'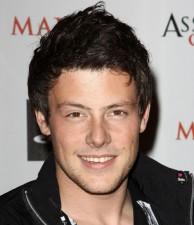 Cory Monteith wants to set the record straight, putting his foot down firmly one one subject: "I'm not Zac Efron," Cory told E! News during an interview at the launch party for the video game Assassin's Creed 2.
He said due to the overnight success of the show, the High School Musical comparison has been dropped.
"The big difference is when I'm doing interviews, people aren't like, 'So the show Glee — what's it like? It's a lot like High School Musical.' I'm like, 'No it's not!'"
Article continues below advertisement
Not being compared to HSM or Zac was "the biggest and most welcome change" to Cory's life, he told E!.
"Now everyone's seen it for at least five minutes!" Cory said of his hit Fox series.
He said the cast is very close, and often hang out off set.
"It's a huge plus."
As for the young Hollywood party scene, Cory is not that into it.
"I don't really party like that. I legitimately don't. I have no real place to be at clubs. This is cool 'cause it's chill, and I can kind of work and talk about the show, do press and still hangout with my homeboys and play video games."
Seems like Corey is a video game geek. Makes us love him more.